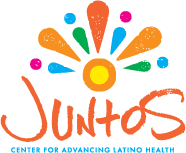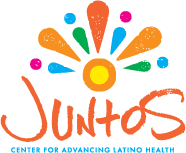 Spotlight on JUNTOS – Center for Advancing Latino Health
By Frontiers , Clinical and Translational Science Institute
Nov 01, 2022
Mariana Ramírez is the director of JUNTOS, which focuses on advancing Latino health in rural and urban areas across the state of Kansas through community-academic partnerships. She and her bilingual staff manage a wide range of activities to help improve the health of the Latino community. To accomplish their mission, JUNTOS works in collaboration with a state-wide network of community health organizations, faith-based organizations, health care agencies, educational institutions and policymakers and focus on areas in Kansas with the highest concentration of under-served, uninsured Latino families.
JUNTOS team works with investigators at early stages of conceptualization to strengthen the cultural and linguistic quality of research studies. Some of their services include adaptation of behavioral interventions, including mhealth; recruitment of Latino participants; English-Spanish translation of research materials; development of multi-media health communications; and qualitative research. Furthermore, JUNTOS bicultural Community Advisory Board and staff provide consultation to enhance research projects and community engagement. They have a track-record supporting early-career and well-established investigators in successful NIH-funded studies.
JUNTOS team active role in the community and their commitment to diversity and inclusion, made recipients of the KUMC 2022 DEI Award. Particularly, they were acknowledged for their key role in COVID-19 mitigation efforts among under-resourced communities with partners such as the Health Equity Task Force of Wyandotte County.
Currently, they are collaborating with NIH All of Us program and the National Alliance of Hispanic Health to increase awareness of precision medicine in the community and connect investigators with the All of US research hub with access to data and tools to conduct research. Moreover, through JUNTOS for Brain Health, a partnership with the Alzheimer's Disease Research Center to fight dementia disparities in Latinos, they are offering support for caregivers of people with dementia through an innovative text-based program. They are also part of the Center for Genetic Services and Health Equity and provide access to genetic testing and counseling for those who can't afford the services.
To keep the Latino community up-to-date with health information, they host a bi-monthly Spanish-language live broadcast called "JUNTOS Radio" on Facebook and YouTube, as well as on different podcast platforms. The broadcast hosts health professionals and researchers.
To learn more about how JUNTOS can help your research or if you are interested in participating in JUNTOS Radio, email juntosks@kumc.edu or visit JUNTOS | Center For Advancing Latino health (juntosks.org)