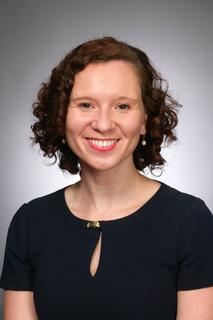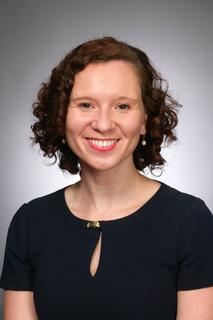 Catching up with Valentina (Tina) Shakhnovich, M.D.
By Kelly Hale, Communications Coordinator
Jul 03, 2023
Formerly: Children's Mercy Kansas City. Currently: Director of Clinical Development for Ironwood Pharmaceuticals, a GI Focused Company
Valentina Shakhnovich has dedicated her career as a pediatric gastroenterologist and clinical pharmacologist to finding the right medication at the right dose at the right time for every child.
She realized that this was an important unmet need over a decade ago when she was treating a child with obesity and wasn't sure of the appropriate medication dose.
Ultimately, this quest for dosing guidelines for children with obesity informed an important Pilot Award study that Dr. Shakhnovich led at Children's Mercy Kansas City. The study focused on early-stage fatty liver disease and how fat accumulation in the liver affects drug metabolism in the liver. The Frontiers Pilot Award enabled Dr. Shakhnovich to expand her research beyond acid-suppression medications and the drug metabolizing pathway responsible for their biotransformation in the liver, to another drug (midazolam) and another important drug metabolizing pathway in the liver.
She worked with children enrolled in Children's Mercy Kansas City's weight management program, using biomarkers from their blood work to study how the liver was processing these medications. The patients were given two medications during a study visit, medication levels were monitored in their blood for 12 hours to determine how the drugs were being metabolized, and the rate of metabolism was compared in individuals with obesity with and without abnormal amounts of fat in the liver, which was measured using magnetic resonance imaging (MRI). Throughout the year long program, patients were invited back for repeat study visits to see whether drug metabolism changed as the patients lost weight and decreased the amount of fat in their liver or gained weight and increased the amount of fat in their liver.
"We really have to think about how we are dosing medications for children with obesity because the recommended pediatric dosing may not be appropriate due to size, but adult dosing may not be appropriate either because these children are still children with organ systems, like the liver, that are not yet 'mature,'" she added.
Recently, Dr. Shakhnovich became Medical Director of Clinical Development at Ironwood Pharmaceuticals, which she views as an important opportunity to get drug dosing right for the millions of children affected by GI diseases. She looks forward to using what she learned from the Pilot Award study, and her many years of research, to continue helping children and adults of all ages and sizes get the care and treatments they need for their GI health.