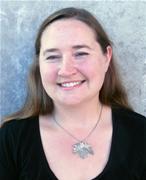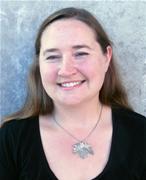 KL2 Spotlight: Rebecca Lepping, Ph.D., University of Kansas Medical Center
By Kelly Hale, Communications Coordinator
Sep 07, 2023
Rebecca Lepping has a passion for music and for her KL2 project, she is researching music-based interventions for Alzheimer's Disease and related dementias. The goal of the project is to see if music can have a positive impact on persons living with the disease.
Lepping, who is also a musician, is working with care facilities to observe how music is currently used, or not used, within a facility and the impact it has on people with Alzheimer's Disease and related dementias. The first step in her project after identifying the care facilities is to interview staff and observe the environment to get a snapshot of how residents react to music.
Lepping also has had a different path than many of the KL2 Scholars, having been a staff scientist for over 15 years, and last year, she joined the faculty as an assistant professor of neurology.
One aspect of the KL2 program that drew her to apply was the mentoring aspect.
"I've been working in research for a while, but I've focused more on the quantitative side versus the qualitative side so this is an opportunity to gain experience in that type of research," Lepping said. "In addition, knowing where I have gaps in knowledge, the KL2 program will help fill those gaps, like how to lead my own lab, where to focus my efforts as a faculty member. I have also not collaborated directly with people affected by Alzheimer's Disease on a day-to-day basis, so I had not seen the impacts of the disease on that level. Having the protected time to focus on my research is also a huge benefit."
As she works on her KL2 project, Lepping is gathering the preliminary data she will need to apply for National Institutes of Health (NIH) funding.