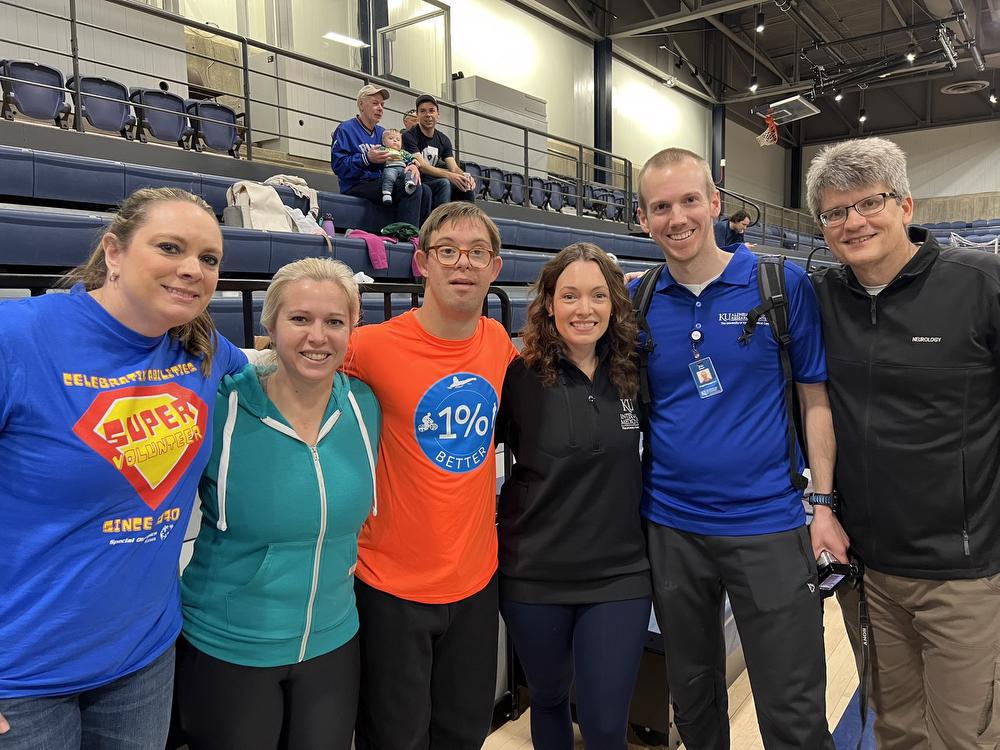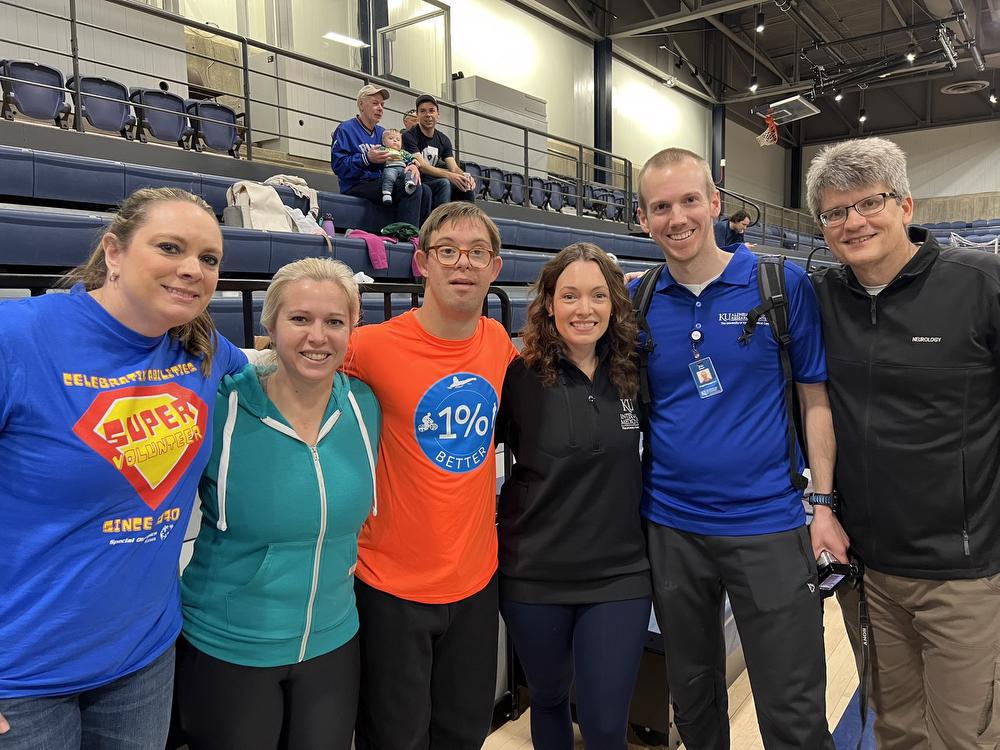 Spotlight on TL1 Postdoctoral Trainee Brian Helsel, Ph.D., MS, CSCS
By Kelly Hale, Communications Coordinator
Apr 04, 2023
Training for an Ironman triathlon is grueling but maybe it's a good learning experience for needing to balance your research, school, family and other activities.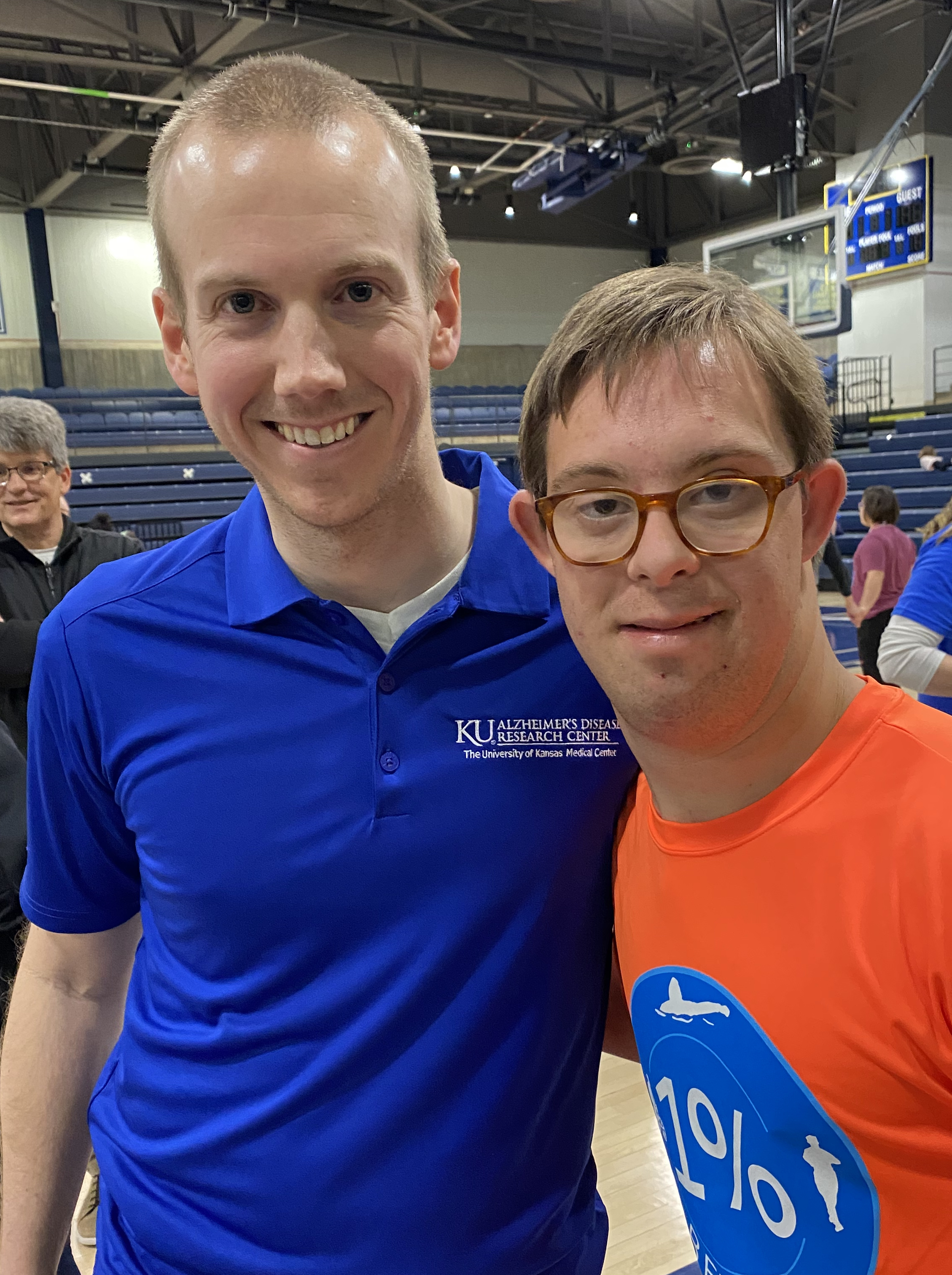 For Brian Helsel, who has competed not only in an Ironman competition but has also competed in a number of triathlons and marathons, physical activity has always been a part of his life. And he's taken that interest in physical activity into his research. He is currently working on a project focused on improving the measurement of physical activity in adults with Down syndrome.
"My postdoctoral work has been in the measurement and promotion of physical activity for individuals with intellectual and developmental disabilities," Helsel said. "But studying the impact of physical activity on Alzheimer's disease risk in people with Down Syndrome is where my interest lies."
"We're calibrating wearable devices to measure physical activity so we can use these devices to estimate the impact of physical activity on Alzheimer's disease risk in adults with Down syndrome. Alzheimer's disease is the leading cause of death in adults with Down syndrome with over 70% developing Alzheimer's disease in their lifetime."
As Helsel finishes up his time in the TL1 postdoctoral program, his experience has helped him grow as a researcher.
"Having protected time to really focus on research has been great," he said. "I've learned a lot during my time, like how to incorporate wearable devices into my study design while maintaining high quality control during data collection and processing and using this technology to support behavior change strategies during physical activity interventions. There's also been the opportunity to learn about research software engineering and develop physical activity R packages that are receiving international attention."
Helsel has also been involved in establishing community partnerships with Down Syndrome Innovations and Special Olympics Kansas. As part of those partnerships, he recently helped host a family fitness event for World Down Syndrome Day featuring Chris Nikic, the first person with Down syndrome to finish an Ironman triathlon, and is working to develop a standardized fitness assessment with Special Olympics International.
And as we all know, it's important to serve those populations that aren't normally served.
The Frontiers Clinical and Translational Science Institute at the University of Kansas is supported by a Clinical and Translational Science Award from the National Center for Advancing Translational Sciences (# TL1TR002368) which provides a two year TL1 Postdoctoral Training Program for recent graduates of doctoral programs, clinical fellowships or residencies. Through mentorship and enhanced research training and experience, trainees learn the foundational skills needed to launch a successful career in translational science.