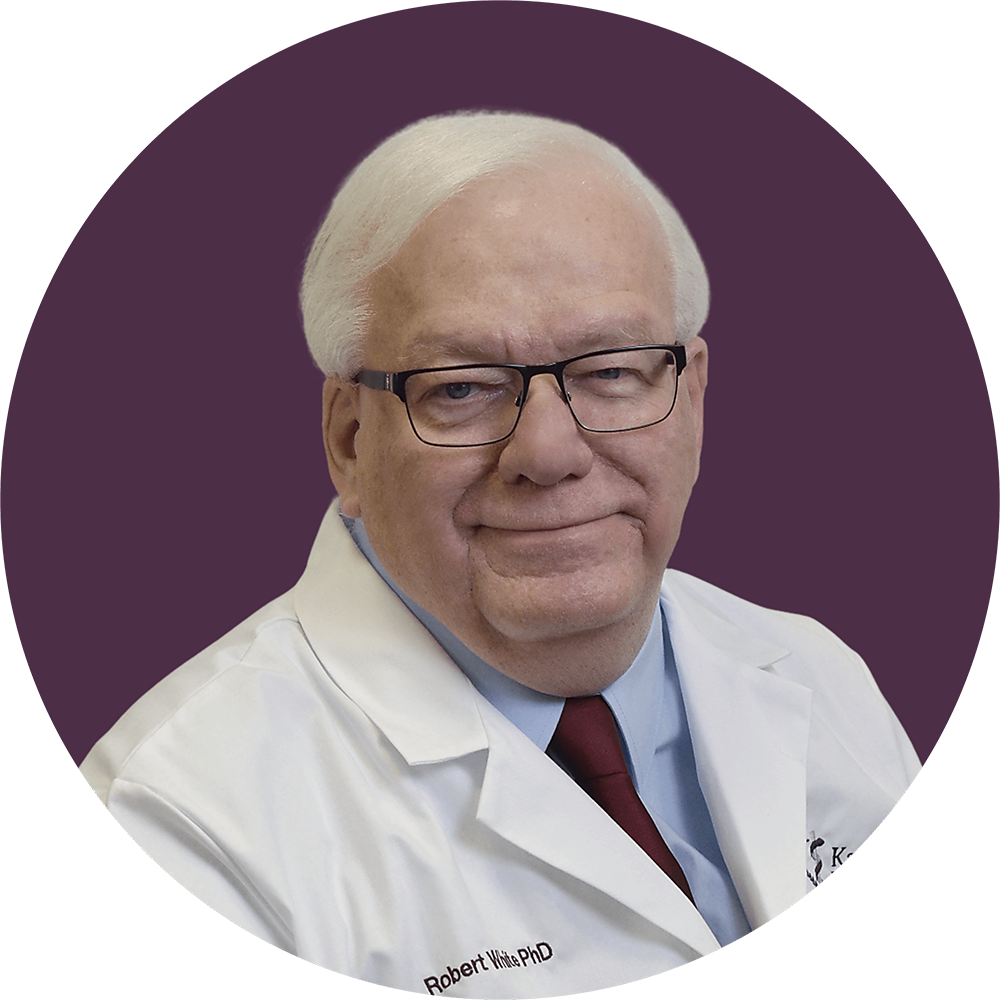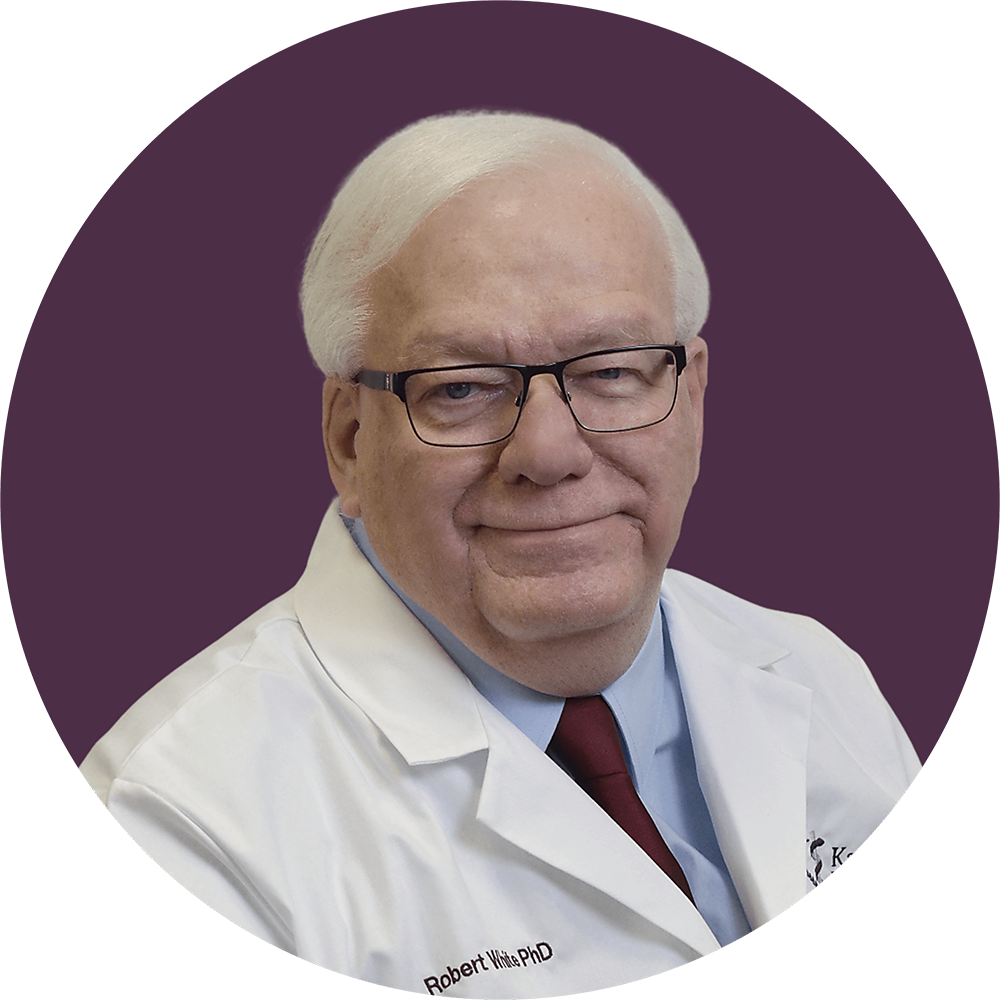 Spotlight on Robert White, Ph.D., MS – Dean of the College of Biosciences at Kansas City University (KCU)
By Kelly Hale, Communications Coordinator
Jan 05, 2023
With his unmistakable Boston accent and the excitement in his voice, you can tell how passionate Dean White is about his research and teaching.
White studied at the University of Massachusetts (undergraduate program) and at Boston College (Master's Degree and Ph.D.) and was able to start his research career while working on his undergraduate degree. During that time, his research was published in the New England Journal of Medicine and the Journal of American Medical Association (JAMA).
And for someone interested in genetic testing, he got what some consider the ultimate opportunity – to work at The Jackson Laboratory in Bar Harbor, Maine as part of a research team. And from the connections he made during that time, came another opportunity to be published, this time in the Proceedings of the National Academy of Sciences.
And before joining Children's Mercy Kansas City, where he spent 17 years running the DNA diagnostic lab and was Chair of the IRB, he spent four years with Harvard and Children's Hospital of Boston.
But how exactly did he end up at Children's Mercy?
"I had been applying to several places in Boston and applied to Children's Mercy, not really thinking I would go somewhere outside of the Boston area or East Coast," he said. "But a connection I had made at The Jackson Laboratory was with Children's Mercy at the time and started recruiting me to join the staff."
And that connection also led him to move from Children's Mercy to join the faculty at Kansas City University, where he has been able to reconnect with students through teaching and having them work in his lab.
"I taught junior and senior level genetics classes at Boston College when I was a master's student," White said. "It's such a gift to teach these students and I really have a joy for teaching. I do think being a dean is sort of like being a dad too. Each year, I have 120 new "kids" and I want them to be successful."
And White has proven that he can help them be successful, starting with growing the Master of Science in Biomedical Science from a 30-student program to 120 students a year with approximately 90% of students going on to professional schools, including medical and dental school, pharmacy doctoral schools and optometry school, along with Ph.D. programs in the biomedical sciences.
"We've had two students who completed the Master of Science in Clinical Research program associated with the Frontiers CTSA grant at the University of Kansas Medical Center, and they worked in my lab for a year prior to doing clinical rotations," he said. "That stands out on their CVs. When they interview for residencies, they talk about Frontiers and the opportunities that have been provided to them through the relationship between KCU and Frontiers and that is helping them get the residencies of their choice.
"We're grateful at KCU to be able to partner with Frontiers and the other partner organizations. This is such a valuable partnership for us."
And with a second campus in Joplin, Mo., near Native American populations, it will help them put an emphasis on rural medicine. And in turn, this will help faculty and researchers apply for more grants to help with research.
And this all started with wanting to do something within the science community and then a class in genetics made him want to work in the genetics field.
Showing us all again how our passion can make a difference in the world.
And if you are headed to Boston, maybe ask him for a restaurant recommendation.