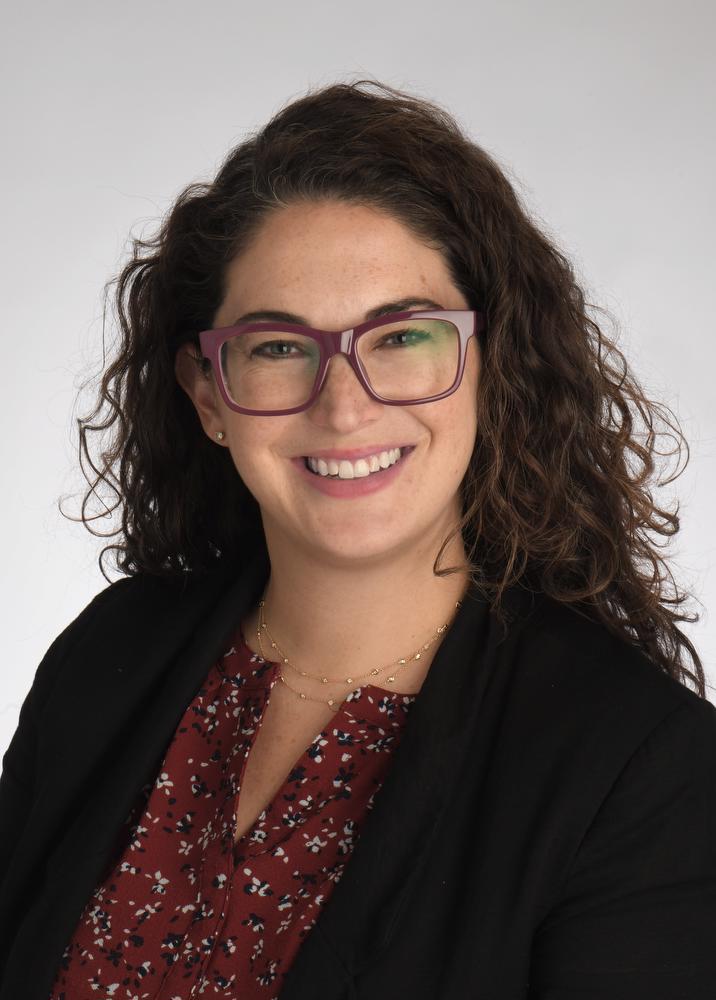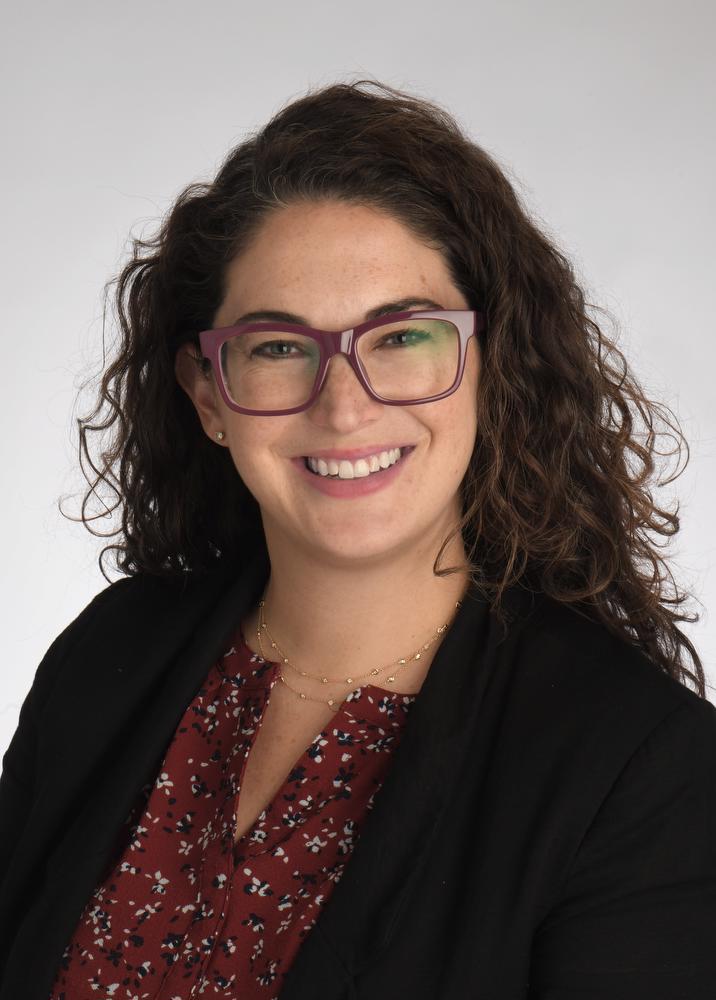 10 Questions with Maggie Padek Kalman
By Kelly Hale, Communications Coordinator
Jun 27, 2023
1. When did you join Frontiers?
October 2022
2. What's your role with Frontiers?
Program Lead for Dissemination and Implementation Science and Metrics and Evaluation
3. What are your daily responsibilities?
Right now, most of my effort is focused on revamping our evaluation approach for Frontiers. So, it's been focused on updating and organizing our logic models and mapping that against the redcap forms we are building to make sure we have a way to capture and measure all Frontiers activities. Also managing our redcap databases to resolve any issues and making changes to better suit our users. I run reports as needed to give back to cores and leadership to give a real-time picture of the work and impact that our support and cores are providing. We are working closely with Informatics to build a dashboard that will allow our cores to access a lot of this data to generate their own reports as well.
I've also been working to establish an infrastructure to help support our budding implementation science community in the region. This includes aligning resources across the different institutions, running our quarterly networking meetings and helping with implementation science consultations. Once our evaluation work is up and running on its own, I plan to focus more time and effort into building our D&I community.
4. How did you come to join Frontiers?
I had worked with Dr. Castro a few years back when we both were at Washington University in St. Louis. I moved back to Kansas City with my family in Spring 2022 and Dr. Castro reached out to me about this opportunity when he found out that I was in the area. I was so excited about the possibility of joining with the KUMC and helping to support the expansion of evaluation and dissemination and implementation science efforts that it was too good an opportunity to pass up.
5. What were you doing before you joined Frontiers?
I have spent the entirety of my career in public health research management. Specifically running dissemination and implementation science training programs, research projects and centers.
6. Since joining Frontiers, what is one thing you are most proud of accomplishing?
I think I am most proud of how quickly we have revamped and implemented our new evaluation approach and infrastructure in the few short months that I've been here. Also, my RedCap knowledge. I had never used RedCap as a creator prior to this work.
7. Do you have a favorite quote?
"May your life preachmore loudly than your lips." William Ellery Channing
8. What do you like to do in your free time?
Spending time with my family and dogs. To relax, I enjoy a good boxing class, and new puzzle or working on my latest crochet creation.
9. What's your favorite vacation destination?
I am an equal opportunity vacation destination lover. I will rarely go to the same place twice and it really depends on time of year and mood. I love the mountains and outdoor activities but also love exploring new cities and museums and foods. But sometimes you just need a good book and a beach. Best Places I've been: Homer, Alaska, Prague & Arusha, Tanzania.
10. Bonus Question: What's one thing most people don't know about you?
I was a theatre geek in my former life. You may still catch me rocking out to showtunes while I work. Also, I climbed Mt. Kilimanjaro. And no, I have no intention of climbing anymore mountains.