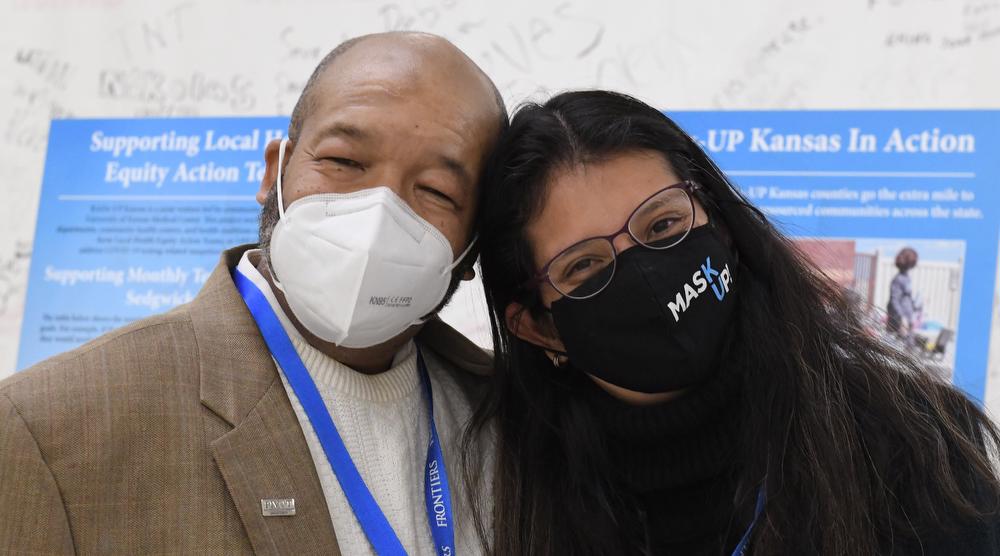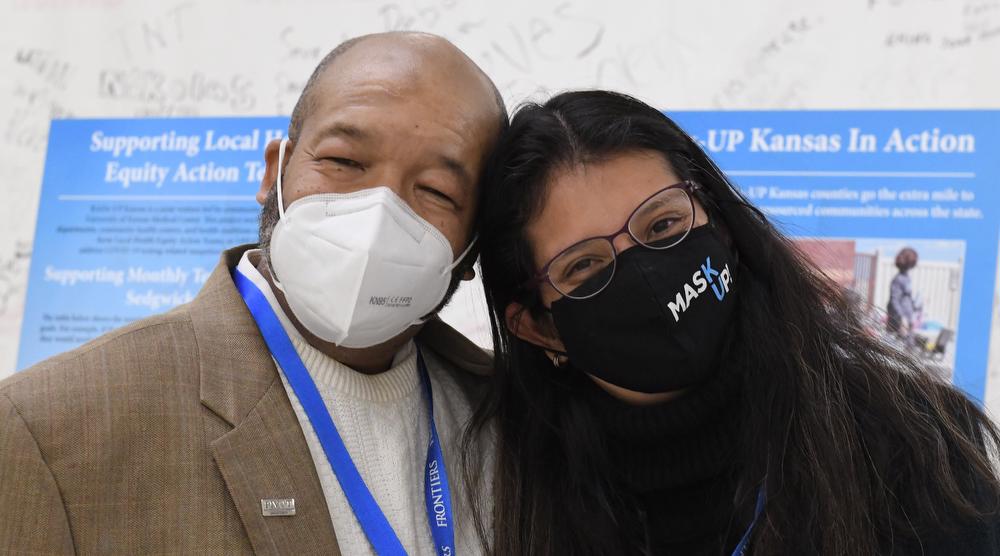 Community Partner Broderick Crawford Passes Away
By Frontiers , Clinical and Translational Science Institute
Dec 06, 2022
As we reflect on Broderick's impactful contributions, we wanted to share some of the projects and community groups he was involved with over the years.
Co-Chair of the Frontiers Patient and Community Partner Group (PCPG)
Co-Principal Investigator, NIH-funded RadX-UP award, a COVID research project awarded to study disparities in COVID response among underserved populations in 10 Kansas counties
Co-Investigator on the Communities Organizing to Promote Equity (COPE) grant, a CDC to KDHE funded grant award, testing a model for enhancing equitable COVID response in 20 Kansas counties
A consultant to organizations including Every Baby to 1, Diabetic Watchers, the University of Kansas Alzheimer's Research Disease Center, KU Cancer Center and more
Served on the National Advisory Board for the Recruitment Innovation Center program, the Trial Innovation Network and the National Center for the Advancement of Translational Science and the National Clinical and Translational Science Award program
President and former executive director of New Bethel Church Community Development Corporation in KCK
A member of several organizations, including, the Health Equity Action Transformation Project and Community Advisory Board, Healthy KS 2030, the Health Equity Task Force, Faith Works, Post-Partum Equity Group, Fetal and Infant Mortality Review WyCo and more
Served on several advisory and executive boards that impacted the health of the community
Broderick also received numerous awards and recognition over the years, including appearing in U.S. News and World Report, and was published several times.
"I met Broderick in 2014 when the School of Nursing faculty were planning a community research project. Broderick greeted us with an infectious smile and open arms and from there, he became a dear friend and trusted colleague," said Jill Peltzer, PhD, APRN-CNS and Frontiers co-Function Director for Community and Collaboration. "In 2018, Broderick invited me to serve on the Board of Directors at NBC Community Development Corporation. As the President and Executive Director of NBC CDC, Broderick worked diligently to support health initiatives in Wyandotte County addressing critical issues like Black infant and maternal morbidity and mortality, redlining, segregation and health disparities, and educational programs for complex chronic disease management. Broderick was a committed advocate for social justice and challenged all of us with whom he collaborated to consider our positions, power, and privilege to ensure we are working with and not for the community."
"Broderick Crawford was a wonderful colleague and dear friend. He worked tirelessly to improve the health and wellbeing of his local Kansas City, Kansas community and teach others the importance of community engagement and partnership," said Allen Greiner, M.D., MPH and Frontiers Community and Collaboration Core Lead. "His role as a Co-Principal Investigator on the Frontiers Radx-UP grant was a groundbreaking accomplishment. His strong voice and infectious energy motivated all of us to do more for the disenfranchised and underserved."
"Broderick was instrumental in ushering me into the world of the Community Engaged work by introducing me to people, checking on me and just being a great mentor. He is dearly missed," said Cherayla Haynes, Frontiers Community and Collaboration Navigator.
Through all of this, he not only inspired those around him, but he took action, leading by example and challenging others to follow, even if it meant venturing beyond their level of comfort. The research community holds his contributions in the highest regard.
Our thoughts are with his family, friends, and colleagues.