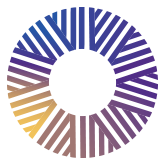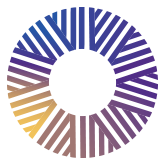 Trainees at ACTS conference
By Kelly Hale, Communications Coordinator
Apr 28, 2022
At the recent ACTS conference, four Frontiers TL1 trainees had the opportunity to showcase their work through poster presentations.
Postdoc trainee Brian Helsel, who was a blue ribbon winner, presented a poster and oral presentation on "Physical activity patterns in adolescents and young adults with intellectual and developmental disabilities."
Stacey Aaron, who is also a postdoc trainee, presented a poster on the "Comparison of Statin Use to Non-Use on Cerebral Blood Flow Velocity in Older Adults at Risk of Alzheimer's Disease: Data from a Phase II Multisite Clinical Trial."
Predoc trainees Stefano Byer and Bertha De Los Santos each presented a poster as well.
Byer presented "Bilirubin Oxidative Products as Predictive Biomarkers of Cerebral Vasospasm: A Pilot Study," while De Los Santos presented "Comparing Effectiveness and Safety of Levetiracetam Loading Doses Among Patients with Status Epilepticus."