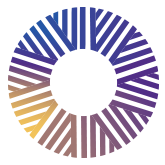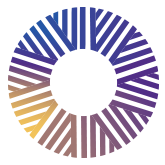 Researchers at 3 CTSA Institutions Collaborate to Develop a Research Network Supporting Translational Science Across the Criminal Justice Continuum
By Frontiers , Clinical and Translational Science Institute
Sep 17, 2021
Researchers at the University of Kansas Medical Center (KUMC) are teaming up with colleagues at the University of Arkansas for Medical Sciences and the University of Kentucky to develop a Clinical and Translational Science Award (CTSA) research network to support translational science across the criminal justice continuum. Megha Ramaswamy, PhD, MPH, Professor of Population Health, and Jason E. Glenn, PhD, Associate Professor in the Department of History and Philosophy of Medicine, are the lead researchers from KUMC.
Criminal justice settings provide an opportunity to engage difficult-to-reach populations who have significant underlying health conditions, including a high burden of chronic and infectious diseases and behavioral health disorders. However, few public health interventions are specifically tailored to be delivered within criminal justice settings or with individuals involved in the criminal justice system, and only a fraction of NIH grants focus on criminal justice related health research.
This project will leverage the existing clinical and translational research infrastructure at the three partnering institutions through their respective Clinical and Translation Science Award (CTSA)-funded units, including Frontiers Clinical and Translational Science Institute at the University of Kansas.
"I am thrilled that this project brings together new friends and collaborators to really make a mark in the field of criminal legal system research and public health," Ramaswamy said. "We hope to work on research that benefits the 13 million Americans who pass through jails every year. Doing so through the CTSA infrastructure should only boost our reach in this effort."
Ramaswamy and Glenn expect the proposed network to have a profound impact on the future direction of research involving this underserved population. Researchers at each institution also plan to use the network to develop new and support established researchers in the development and implementation of research on the health of criminal justice-involved individuals across CTSA institutions through facilitation of multidisciplinary research collaborations.
"Health inequities are the measure of structural violence. As we continue our national conversations on combating systemic racism within the criminal justice system, health researchers have an important role to play in highlighting the human cost of the status quo and continued inaction," Glenn said. "I'm proud to be a part of this multi-institutional effort that will not only improve health outcomes for those ensnared in the criminal legal system but also cultivate new scholars in the field."
The project is being funded by the Consortium of Rural States (CORES) Research Collaborative Inter-Institutional Pilot Project Award program, which gives funding priority to projects addressing issues of disparities either because of rurality or underrepresented and disadvantaged groups. The Inter-Institutional Pilot Project Awards promote collaboration across the CTSA consortium by funding innovative, translational research projects that involve three or more of the institutions that make up the CORES Research Collaborative: University of New Mexico Health Sciences Center; University of Kansas Medical Center; University of Kentucky; University of Arkansas for Medical Sciences; University of Iowa; and the University of Utah Health. The CORES program is funded as part of the CTSA through the National Center for Advancing Translational Sciences of the National Institutes of Health.
"Individuals in the criminal justice system comprise a seriously underappreciated and under-represented population that has significant and unique medical challenges. Moreover, these issues are understudied, in large part due to the difficulty in accessing potential participants and from the historical abuse of prisoners in research," said William M. Brooks, PhD, Associate Director of Frontiers and Director of the Frontiers Pilot Awards Program. "This CORES-funded grant will help build vital infrastructure to carry out research to better understand the problems, test solutions, and ideally lead to reduced social and financial costs to the community at large. Involving three states, Arkansas, Kansas and Kentucky, will better represent the diversity of incarcerated populations and result in more generalizable outcomes."
Additionally, the Journal of Clinical and Translational Science (JCTS), an open access journal whose mission is to provide a forum for disseminating advances in clinical and translational science, has offered the study team a special issue, focusing on the theme "Health and Social Drivers in the Criminal Justice System." Submissions are due in March 2022.
"We are really excited the Journal of Clinical and Translational Science will dedicate this special issue to our project and research in the criminal justice system," Ramaswamy said. "Disseminating research results is key to the success and sustainability of any project, but especially one like this one as we build this nationwide network."